August started in the world of AWS DeepRacer with a high C - Friendly folks at Udacity created this challenge that you might want to get your hands dirty with: AWS DeepRacer Scholarship Challenge. TLDR: race in Virtual League, if in the overall standings of August, September and October you end up in their top 200, you get a free course for Nanodegree in Machine Learning.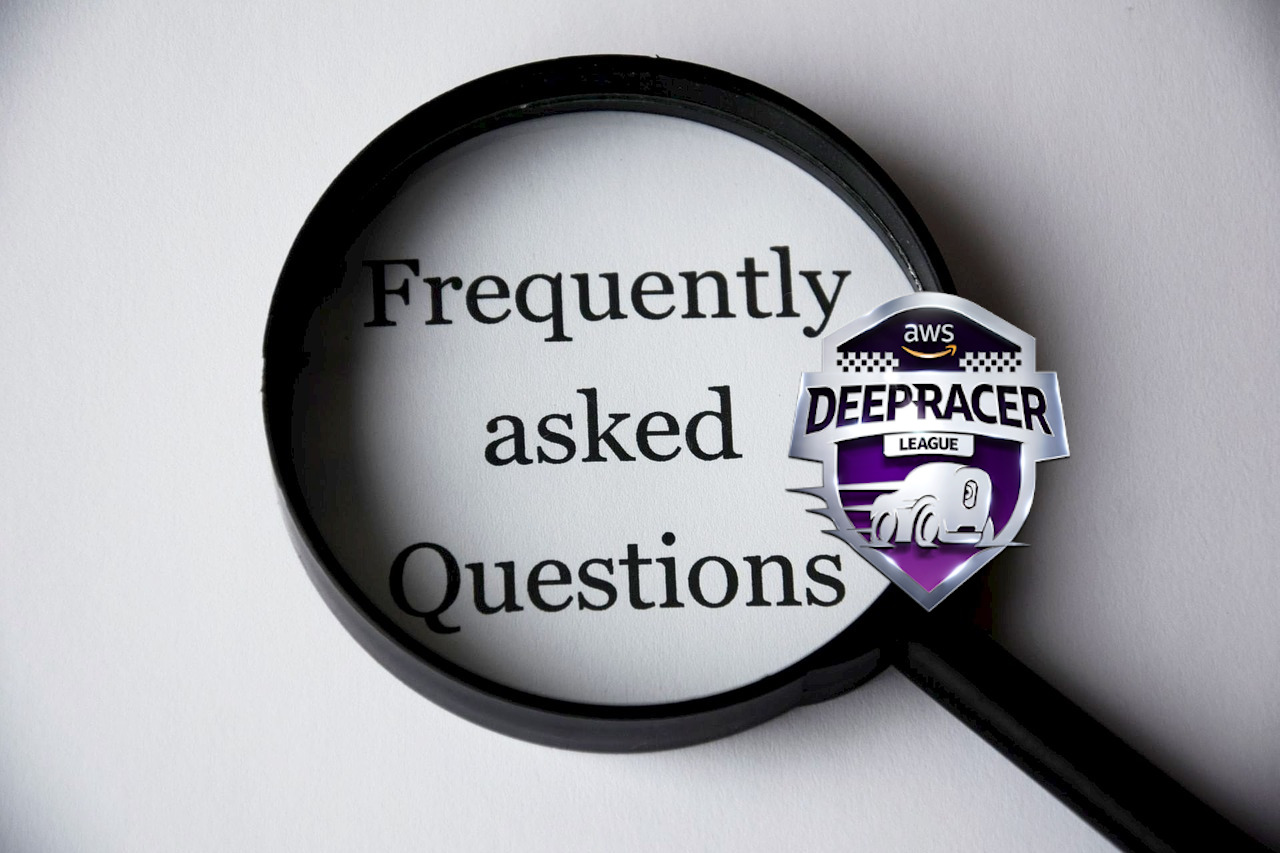 Since as a community we have doubled in members count last week, many eager members are dreaming of their career in autonomous learning and are asking questions. I decide to go through two channels: getting-started and local-training to assemble a bit of FAQs and a bit of hints on getting started with local training. This post will be quite chaotic, it's goal is to preserve some things, explain some other things and start a base to be reused once the community page is here.
What is it all about?
A quick reminder:
AWS DeepRacer is a model car taught to drive around a track using reinforcement learning,
AWS DeepRacer League is a series of events where one can take place in either physical or virtual races and best performers win their place in the league finals which take place at AWS re:invent 2019 in Las Vegas, NV in December 2019,
I am a racer with some level of success in the League and one of the first members of the AWS DeepRacer Community,
AWS DeepRacer Console is a service which makes starting your adventure with reinforcement learning effortless, but it has its drawbacks,
The AWS DeepRacer Community is a group of racers (including winners) who contribute to the whole idea while learning from each other and competing for the top spots,
One of the great outcomes is a local training environment which is still being actively developed, but while it's in its very early stage, it gives additional power and can limit your costs
Udactiy is a very popular online learning platform that gives a chance to win one of their courses through competing in AWS DeepRacer League
Most of this post is gone now
As one of the community leaders I started running the AWS DeepRacer Community blog and AWS DeepRacer Community Knowledge Base. The content of this post has earned a place to go and so it has gone to the following pages:
Summary
I've seen some incredible effort from the new members of the community to get their training up and running. Many issues haven't been resolved yet, we're trying to work it out.
Do join the community Slack - it's your best place to start DeepRacer adventure.
The August race is going great with over 500 entries in the first ten days! I'm hoping to see you on the track.
codelikeamother

3 years ago